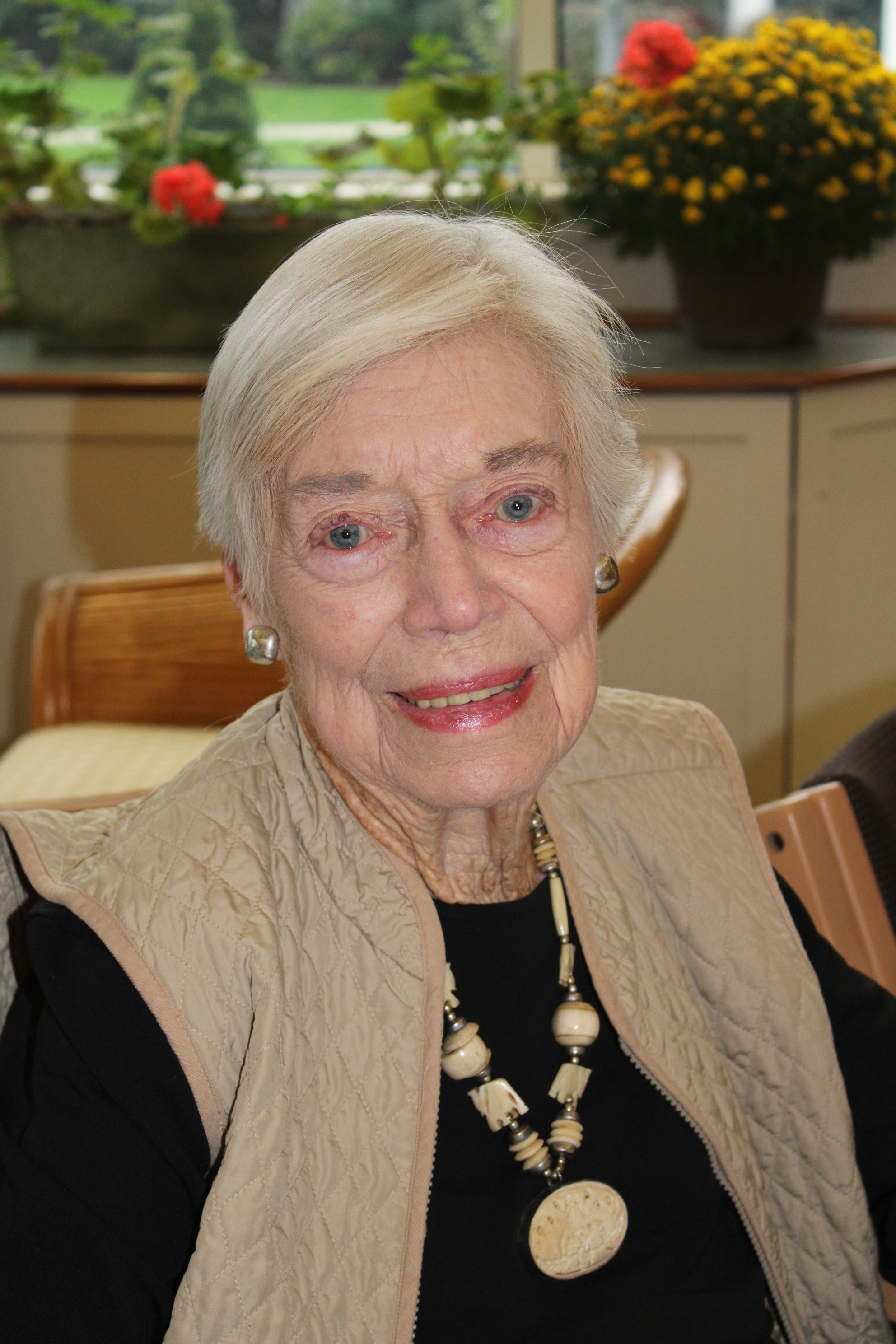 Here at Pomperaug Woods, I love the variety of things to do. The meal choices are endless — something for everyone — and if it's not on the menu, just ask! And if you don't want to eat in the dining room, you can order your meal and have it delivered to your door or pick it up yourself.

There is the exercise room and exercise classes. There are movies and special events and programs in Wilson Hall. There are billiards and poker and art classes and lectures. There is the Pomperaug Woods TV channel, which lists special events and daily menus, and airs occasional movies. There is the little library where one can sit and read the latest newspapers and magazines, check out a book or two, or even request the purchase of a new book. There is even a beauty parlor tucked away in the Health Center — the part of our community that cares for those who need short-term or long-term care. Help of all kind is always available, just by pulling a cord or making a phone call — help for everything from hanging a picture to a real medical emergency.

I must mention the Walking Warriors, who drive to different, interesting places to walk each week. You also may walk by yourself or with a friend to the beautiful park outside our back door (and across the street), which has the local tennis courts and a swimming pool.